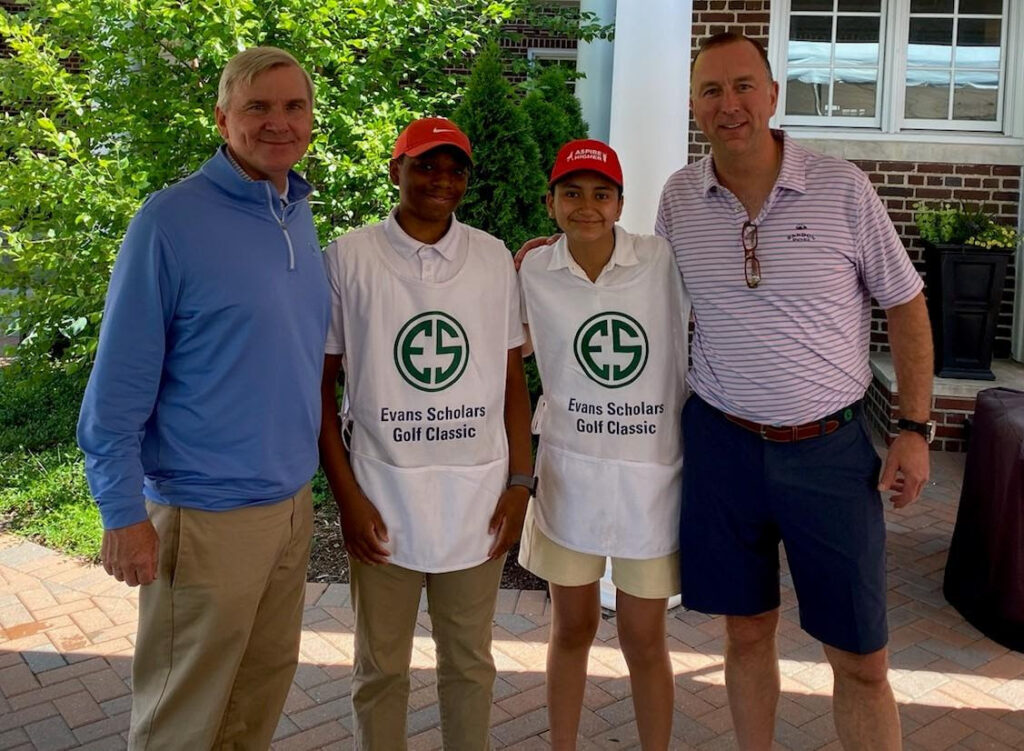 A hard worker since childhood, Jack Lintol was already working multiple jobs by age 12: a paper route, cutting grass, raking leaves, and helping elderly citizens. His favorite job, however, was hunting golf balls at his local golf course and selling them to golfers. Eventually, he took on a more official role at the course as a caddy, which he soon learned would open up a myriad of new doors. He ended up meeting the former President of General Motors in Mexico, who introduced him to the scholarship opportunity that would change his life.
The Evans Scholarship is a full tuition and housing scholarship through the Western Golf Association awarded to golf caddies with high academic potential, but limited means. Scholarship awardees are selected based off of a strong caddie record, excellent grades, outstanding character, and demonstrated financial need. Over 1000 Evans Scholars are currently enrolled in colleges and universities nationwide and over 11,000 caddies have graduated through the Evans Scholar program–including Jack Lintol.
Though selected as an Evans Scholar, Jack's road was not an easy one. He struggled through his freshmen year living in the Evans House on Michigan State University's campus with people of all types and backgrounds. "Though I have older siblings, they're much older than me–so I grew up more like an only child," says Lintol. "It made it tough to live with so many other people, especially so many people who had such different backgrounds than I did. My attitude was so bad, I almost lost the scholarship."
But once he met upperclassmen in the house within his major that served as mentors–they really paved the way and helped with study habits–and became engaged in the house activities, things changed drastically for the better. "I started by running a fundraiser, then became house treasurer, next President of the House, and finally President of all of the National Houses. I was also on the MSU Homecoming Court and was honored as Evans Leader of the year," beamed Lintol with pride.
Now, 20 years later, when family man Lintol was looking for students with high academic potential, ambition, a great attitude, financial need, and the ability to overcome adversity for the caddy program, Aspire Higher, he looked no further than Building Bridges. This newly designed program consists of hands-on caddy training for motivated youth while providing transportation, uniforms, field trips, college visits, and more. We currently have four Building Bridges scholars in Aspire Higher–Jennifer Gaytan, Valentina Sedano-Camacho, DaVion Smith, and Jack Stetson–who, provided they caddy each summer in high school, have an opportunity to apply for the Evans Scholarship.
"This is really a multi-faceted opportunity.  Students are able to be outdoors, make extra money for themselves, learn to network with adults, learn about careers, and learn about life," says Lintol.  "Aspire Higher is also a great way for adults to give back and get involved, building a bridge for the next generation."
If you're looking to get involved with Aspire Higher as a volunteer, supporter, or to sponsor a caddy, please contact [email protected]gmail.com.