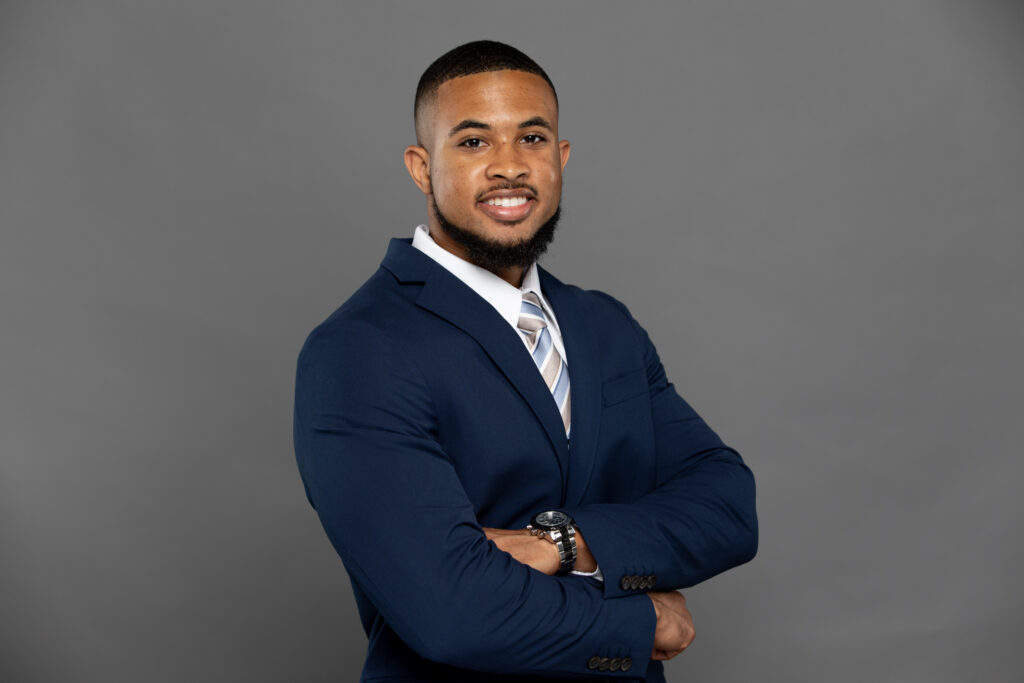 Christian Bishop
High School: Notre Dame Preparatory, Class of 2014
Building Bridges Advocate: Paul Housey
Christian began his journey toward the practice of law long before law school. Even during his days at Notre Dame Preparatory (NDP), he felt enlightened by his Social Justice class, which opened his eyes to the prejudice, discrimination, and unfair treatment that still exists in the world today. The more he learned, the more passionate he became about advocating for others and helping them seek the justice they deserve. Christian left NDP with a sense of social and academic confidence, feeling prepared for whatever life had in store.
As he continued on to college, his interest in law continued to be peaked by his Legal Environment of Business class, as well as his political science classes. He credits a huge part of his college success to Building Bridges and the mentorship he was provided through the program. "Building Bridges put me in touch with mentors and helped me as I entered this next stage of life and the professional world. The advocates gave me a great example of why it is important to set an example for those that come behind me—building a bridge. Paul Housey had and still has a huge impact on my life.
College:
B.S. Political Science, Central Michigan University (2018)
J.D. Western Michigan University Thomas M. Cooley Law School (2021)
Current Role: Working as an intern in the Mayor of Pontiac's office while waiting for his bar exam results
Future Plans: To work for a mid-size law firm or larger within the area of corporate law
How can you help Christian today? An excellent researcher and aspiring mentor to others, Christian is looking for an entry-level attorney position within a corporation or within a firm that represents businesses, organizations, and corporations. If you or someone within your network can connect him with a potential opportunity, please contact buildingbridedetroital[email protected].